Water mills
Guide to water mills in the Vejle River Valley-area
Man learned how to tame and use the power of water early on. One of the first places for this to happen in Denmark was Vejle River Valley. In 1357 Valdemar Atterdag ordered, that water shouldn't reach the ocean without serving society first. Soon Vejle River Valley and Grejs River Valley had 50 water mills between them, the largest concentration in Denmark. During the industrial revolution Vejle was one of the most important industrial cities in the country, and some of the earliest factories were build here because of the all-important Vejle River.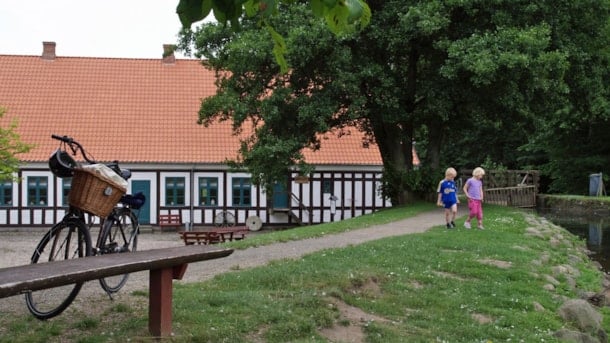 Børkop Vandmølle - mølleri & Farbror Svends Samling
Photo: VisitVejle
The Watermill Route - Panorama Route 7
The Watermill Route (Vandmølleruten) - Panoramic Route 7 - is a local cycle route that leads you southeast of Vejle. Take a break and visit the beautiful and historic watermills of Gammelby Mølle, Fol...