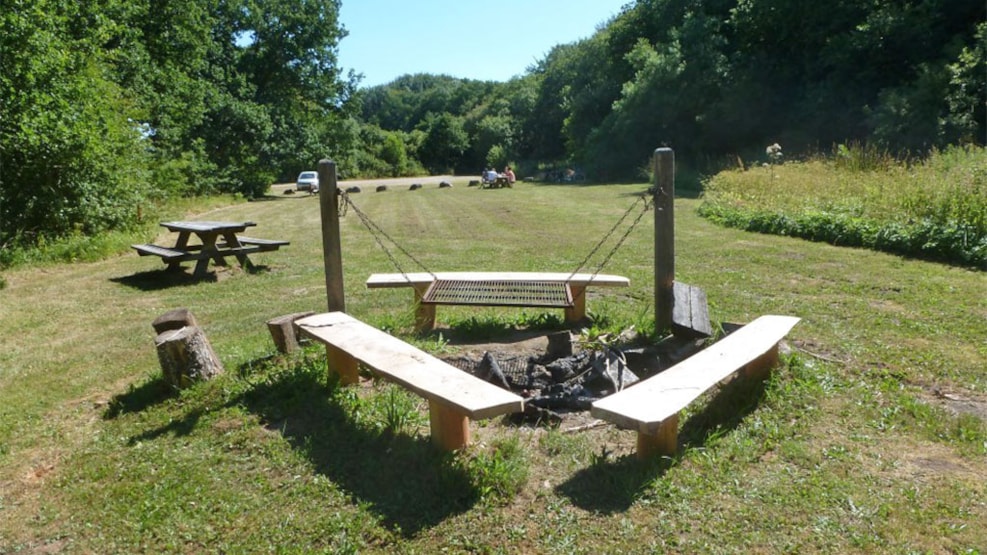 Vingsted Lake - tent site
The tent campsite is located across from Vingsted Lake on the edge of the woods. Bathroom facilities and water supply are available at the nearby Vingsted Historic Workshop. 
Vingsted Sø is one of Denmark's most interesting sacrificial bog lakes from the Iron Age. The Vingsted Historic Centre features reconstructed Iron Age dwellings and provides teaching and cultural activities for schools and other groups. The area is open to the public, but please show consideration, particularly when teaching is in progress.
Firewood can be obtained at the tent site. It is permitted to gather firewood in the surrounding forest.

Location
At the Vingsted Historic Workshop, take the Bindeballestien Route (Regional Route No. 36) east to the carpark, where you will find directions to the lake. The carpark is located 300 metres from the nature trail. 

Booking
The accommodation is free. The tent site is maintained by the Municipality of Vejle. 
Contact: Naturstyrelsen Trekantområdet, Gjøddinggård, Førstballevej 2, DK-7183 Randbøl, Tel. +4572543000.
:
Vejleaadal og fjord © 2023