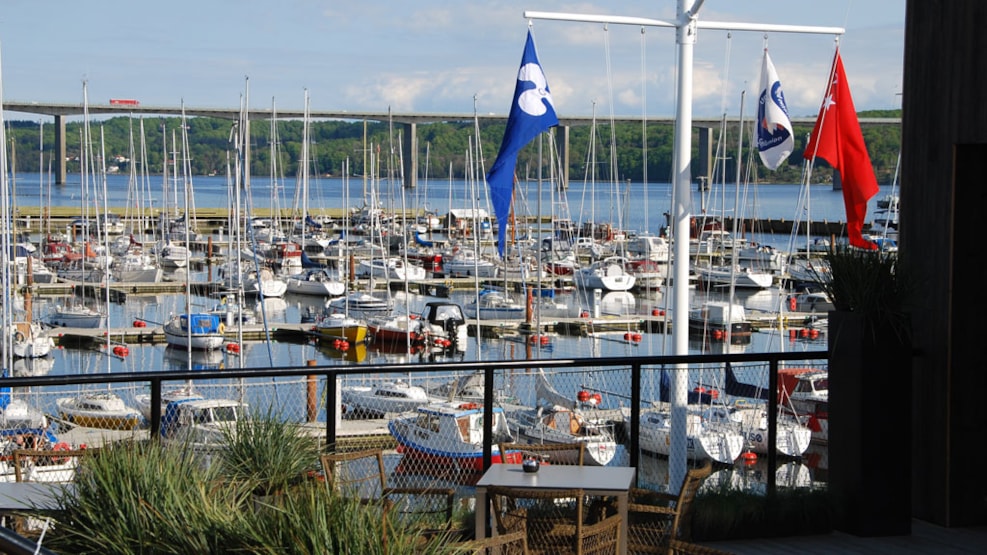 Vejle Marina
Vejle Marina is located at the end of one of Denmark's most beautiful inlets. The marina is located in the eastern end of Vejle Nordhavn between Kirk Capital's new headquarters, Fjordenhus, and the wave-shaped apartment complex, Bølgen.
Vejle Marina has a capacity for approx. 650 boats of a length of up to 60 feet. The 6.5-meter wide central pier offers access by car to the pontoon jetties for loading and unloading. The pontoon jetties are mounted with Y-BOMMEN®. The marina features functional facilities for leisure and sports yachtspeople as well as youth facilities and modern shower facilities, teaching, conference and meeting facilities.
Fuel is available at the marina. Groceries can be purchased at the shopping centre located approx. 900 metres from the marina. The distance to the city's main high street is 2 km where you can enjoy leisurely boutique shopping and some of the city's sights.
Vejle Marina is located in the Triangle Region, a leading commercial region close to an international airport, motorways, and with national rail and bus connections. The region features some of Denmark's most-visited attractions such as LEGOLAND, Givskud Zoo, the Egtved Girl's grave and the Jelling Monuments.
:
Vejleaadal og fjord © 2023