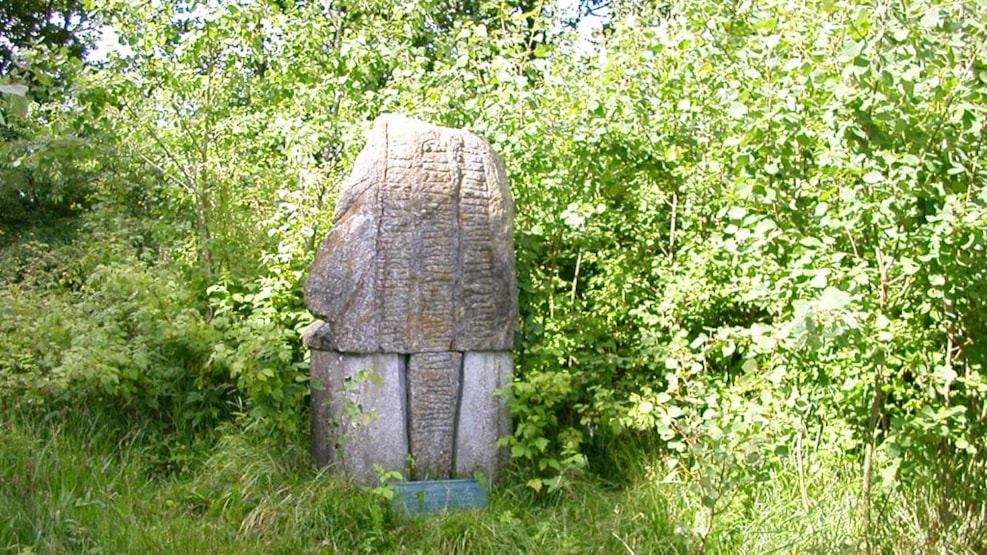 Store Rygbjergstenen (rune stone)
Experience "Store Rygbjergstenen", a rune stone from the 10th century, which stands on a small burial mound at Frederikshåb near Egtved. The rune stone is called Denmark's first love poem.
Store Rygbjergstenen (the Store Rygbjerg Rune Stone) is erected at Frederikshåb northwest of Egtved. The rune stone, dating from the ninth century, was discovered in 1874. The inscription has been hailed as Denmark's first love poem.
The stone stands on a small barrow and bears the inscription: "Bryden Tue rejste denne sten over Thorgunn sin lege. Disse stave vil leve længe" (Bryden Tue erected this stone on the grave of Thrgunn. These stakes will live for long."
The rune stone was once split in two, but has since been erected in its original place.
:
Vejleaadal og fjord © 2023