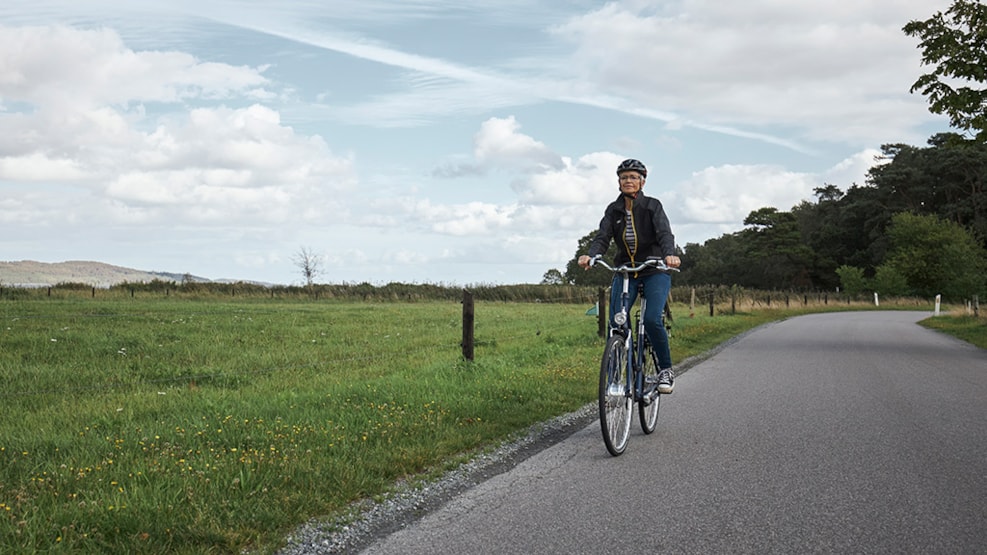 South of Vejle Inlet - Panorama Route 9
The local cycle route south of Vejle Inlet (Syd om Vejle Fjord) lets you enjoy scenic views of the sea from the coastal road. This Panoramic Route 9 is a 43 km long cycle route that takes you through beautiful forests such as Munkebjerg Skov, to the beach of Mørkholt and through the city of Vejle.
From Mørkholt, the cycle route takes you to Brejning, where the beautifully restored Kellerske Anstalter towers over the landscape. In Brejning, you can enjoy the first break of the tour by the circular marina. Back on the saddle, the tour continues along narrow roads with views to the inlet and on to Andkær Vig before continuing through the forest and along the fields.
Turn onto Munkebjergvej and head to Munkebjerg. Don't miss the views of Vejle Inlet before descending the serpentine road to Ibæk Strandvej. Here, you almost cycle along the shoreline to Vejle where there is much to explore. The route from Vejle follows Route 57 to Andkær and across the railway to Toftum and Gauerslund Church. Make a turn towards Gauerslund and continue along the golf course via Skikballevej and make a right turn along Stistedvej and return towards Mørkholt.
South of Vejle Inlet is a tour suggestion and is not signposted. The panoramic route offers scenic views as well as small hidden places that invite calm, mindfulness and reflection.
It takes just over 3 hours to cycle the trip south of Vejle Fjord.
:
Vejleaadal og fjord © 2023