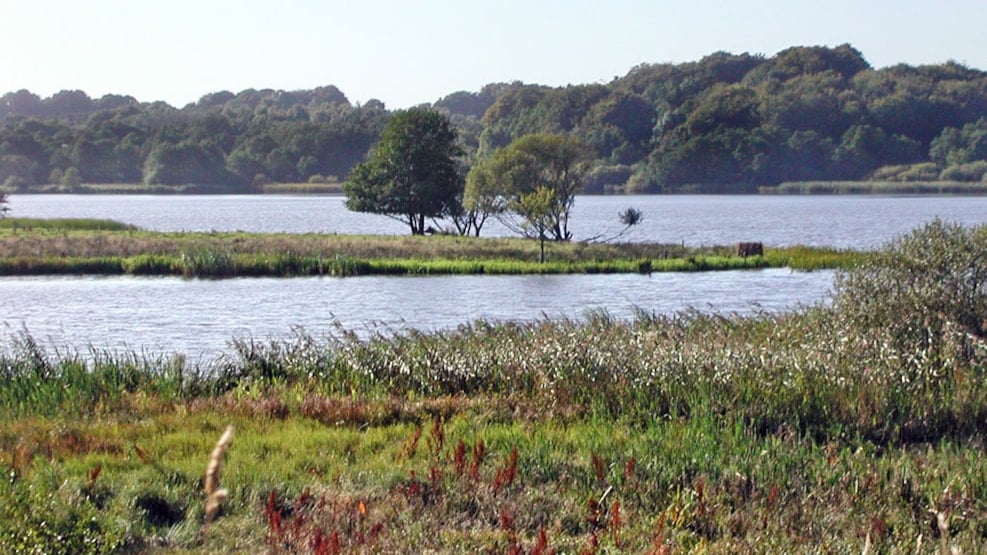 The Skærupdalen Route – Regional Bicycle Route No. 57
Skærupdalen, Regional Route 57, is a bicycle route that  runs through wooded valleys, villages and open landscapes from Vejle to Fredericia. Do not miss the beautiful inlet Rands Fjord. The Skærupdal route is a trip of approx. 27.5 km.
The Skærupdal Route (Regional Route 57) from Vejle follows winding country lanes and passes through villages, open countryside and nature to Fredericia. The landscape here is an undulating mosaic of grassy meadows and pastures, cultivated fields and steep, forested gorges.
From Vejle, the Regional Route 57 heads west of Rands Fjord, which boasts a rich bird life and where thousands of lapwings and starlings gather for their winter migration in the early autumn. Here, there are many opportunities for nature walks and for stunning views before continuing the tour towards Fredericia.
The Skærupsdal Route is a route of approx. 27.5 km. It takes approximately 1 hour and 25 minutes to cycle the route from Vejle to Fredericia.

Download route to GPS.
:
Vejleaadal og fjord © 2023