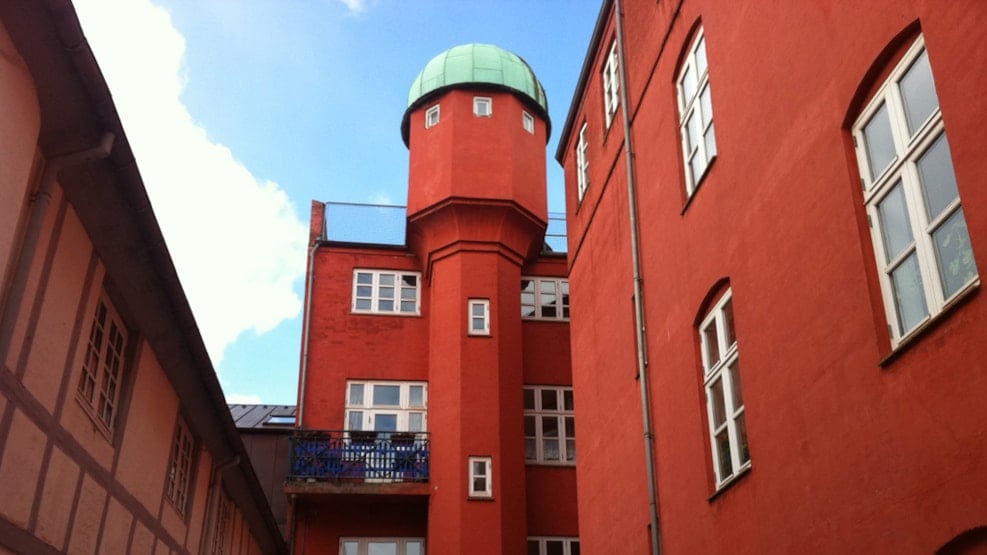 The Sirius Observatory
Come and experience the stars and the planets in our solar system at the Sirius Observatory (Sirius Observatoriet), where you can enjoy unforgettable views of the celestial bodies through a 2-metre long refractor (telescope). 
The observatory also has an interesting minor collection of instruments as well as building stones from Hven. The Sirius Observatory was founded in 1923 by electrician Møller Nicholaisen. He was an active amateur astronomer, which, however, did not prevent him from making internationally acknowledged observations. 
The observatory is open Monday evening 20–22 during the months of February, March, October and November, provided it's a starry night. 
During week 42 and week 7, the observatory is sometimes closed for holidays, but you are welcome to send an email or a text message to check opening hours. If you are a group (school class, scouting group or other interested group) you are also welcome to call or write and make a special appointment at an agreed time. There is free admission.
Observatory staff can be contacted by phone. Kirsten Kragbak: +4560207553 and Anders Misfeldt: +4560207564.
:
Vejleaadal og fjord © 2023