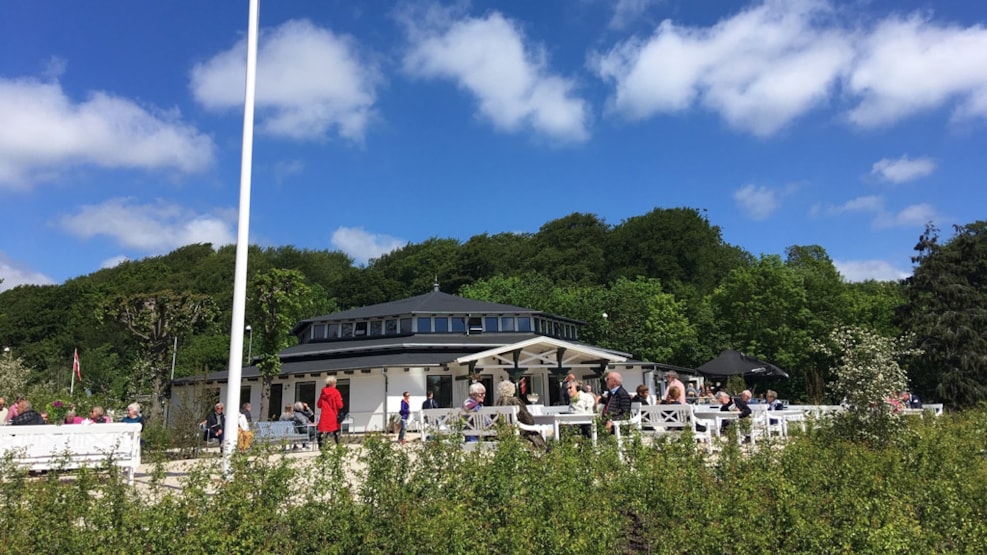 Restaurant Skyttehuset
By the coastal road between the deer park Dyrehaven and Vejle Inlet you find Restaurant Skyttehuset, beautifully surrounded by a newly landscaped garden, parkland and forest. The location is among Denmark's finest.
The restaurant is dedicated to fine gastronomy where the staff strive to create the best of culinary offerings made with fresh local produce. The sensory experiences offered in atmospheric settings are characterised by a unique sense of quality, aesthetics and indulgence.
The lunch restaurant is most definitely worth a visit. Here you can enjoy fine gastronomy, open views to the inlet, and a glass of chilled white wine on the terrace.
Whether hosting a wedding, birthday, reception or corporate function, Skyttehuset will always be an experience for your guests. Here, there is scope for intimate gatherings as well as and large events of up to 250 persons.
:
Vejleaadal og fjord © 2023