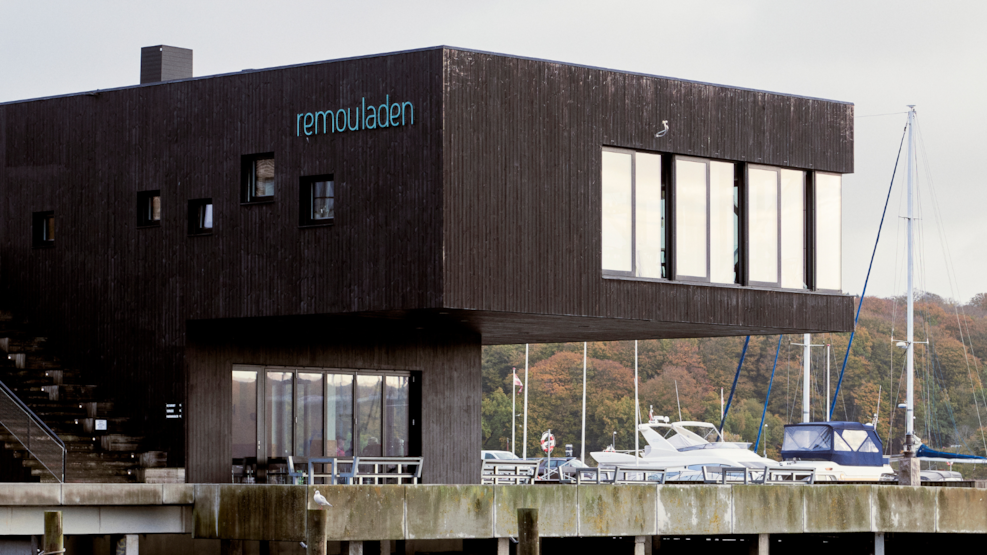 Restaurant Remouladen Vejle
Restaurant Remouladen offers a dynamic yet down-to-earth cuisine rooted in Danish and French traditions and craftsmanship. Flavour is paramount no matter the inspiration.
The menu features all the house favourites, each of which have enjoyed undivided attention. At lunchtime, the restaurant serves traditional dishes with an emphasis on Danish open-faced sandwiches, which are brought up-to-date both in style and serving. The evening menu features simple and flavoursome dishes with an international touch. 
Where the atmosphere is informal and relaxed, the cuisine offers dedicated perfection. The restaurant interiors reflect the cuisine – tasteful and simple, yet spiced with daring details and offering a modern, relaxed atmosphere. Nordic but international.
The restaurant staff is dedicated to offering enjoyable experiences, offering the best of hospitality from the heart and as well as uncompromising cuisine.
Organic produce and animal welfare are paramount. At Remouladen they love Danish ingredients, preferably from local sources – but only if they are the best available. Once a week, the restaurant sends a car to Paris to source world-class specialties and vegetables with an emphasis on flavour.
Restaurant Remouladen exudes dedication and uncompromising excellence.
:
Vejleaadal og fjord © 2023