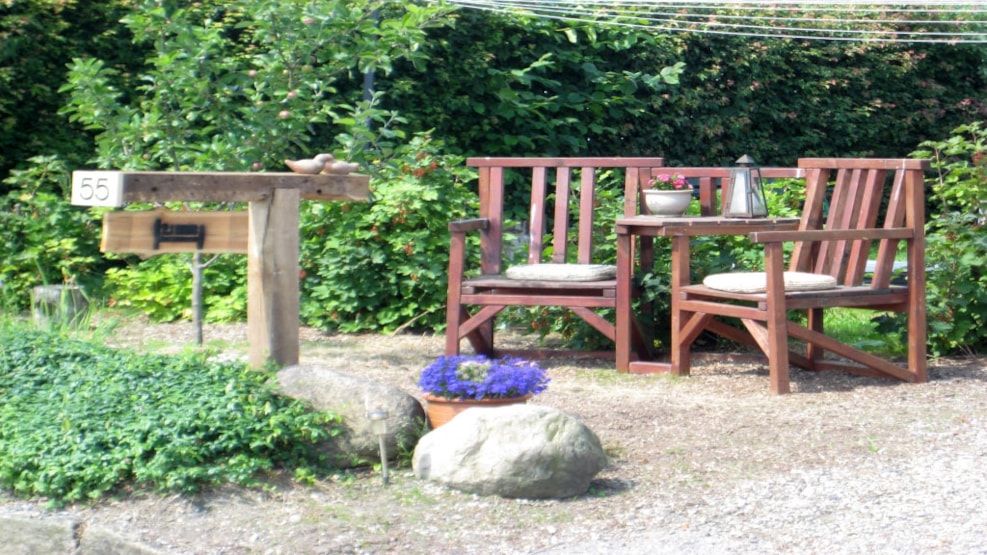 Ravning Bed and Breakfast
Ravning Bed and Breakfast, located between Vejle and Billund, offers charming rooms with a private bathroom with toilet and access to a kitchen and living room. Here, you can enjoy the freedom of nature, fresh air and plenty of open space.
Are you looking for prime hospitality? Experience the historic wonders of the Viking Age and visit the over 1,000-year-old Ravning Bridge in the river valley of Vejle Ådal. No doubt, King Harald Bluetooth and his Viking warriors passed by Bundgaard while constructing the 760-metre oak bridge.
The sustainable and newly renovated old barn in the heart of Ravning offers accommodation in 20 m2 and 16 m2 rooms with private bathrooms. The electricity is supplied by the 12 kW solar power system and the wastewater is treated in their private bio-treatment facility.
Ravning Bed & Breakfast is centrally located in the LEGOLAND/Billund Resort area with easy access to the numerous attractions.
For further information, please visit www.ravningbed.dk.
:
Vejleaadal og fjord © 2023