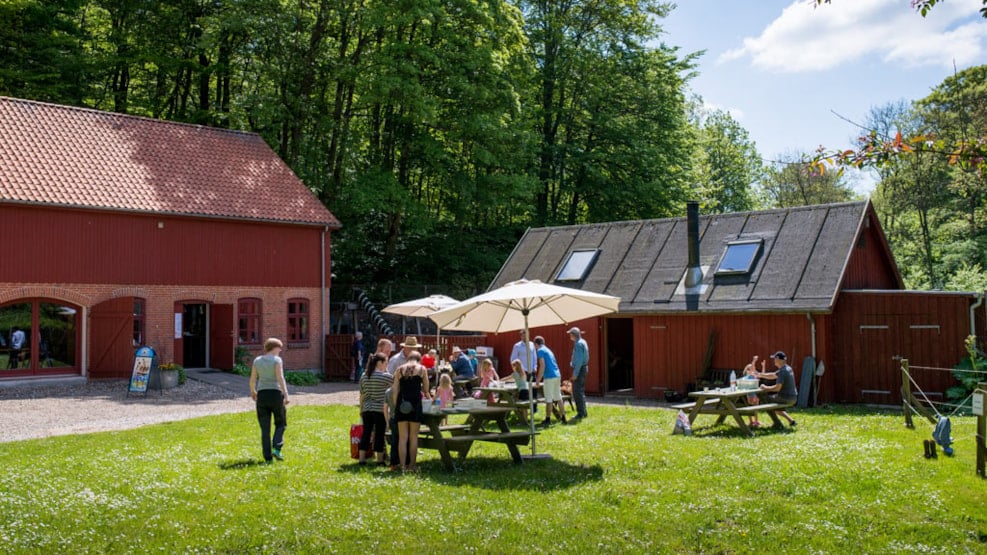 The Randbøldal Museum
Randbøldal Museum offers exciting experiences for the whole family. Bring your picnic basket and enjoy nature, history and crafts. Here, children and their families can learn about paper and textile-making in olden days. They can also get splashing with waterpower experiments.
Randbøldal Museum is located on the previous site of one of Denmark's first industrial mills, Engelsholm Papirfabrik, a paperwork from 1732. Paper was produced here until 1846, after which it became a textile mill. The mill was powered by hydropower from the river of Vejle Å, which at the time cascaded through a narrow gorge.
The museum relates the whole story of industrial milling in Randbøldal from 1732 to 1983. You will also find paper and weaving facilities where you can join workshops. A small fee is payable for materials for the various activities during the workshops.
The workshop facilities are used by the Randbøldal weaving and paper-making guild known for their beautiful designs and fine craftsmanship. The museum shop therefore brims with amazing weaving, stationery, books, crafts, handmade soaps and many other gift items. You can furthermore purchase drinks and ice cream.
Outdoor water experiments allow you to gain an understanding of the hydropower that drove industrial milling in Randbøldal. Here, children and their families can try to conquer the powers of water and raise water levels with simple historical techniques, such as Archimedean screws, well winches, doons, treadmills and lock systems.
Bring your picnic basket, too. The museum has tables and benches where you can enjoy your lunch.
Randbøldal Museum is part of Vejlemuseerne. Find information on all exhibitions and events at www.vejlemuseerne.dk.
:
Vejleaadal og fjord © 2023