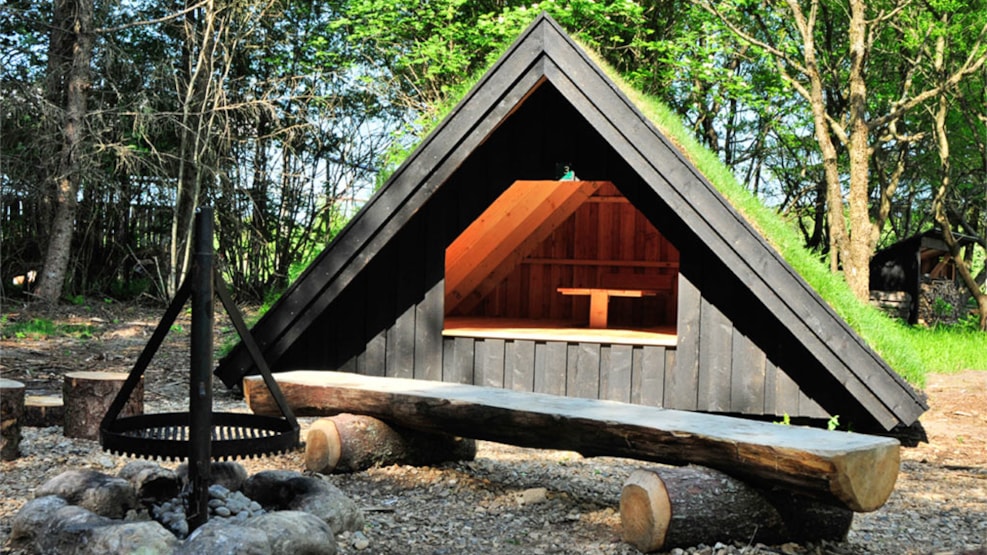 Randbøl Hede (Heath), Kirstinelyst - shelters
A nature camp located by woodlands at Naturrum Kirstinelyst on the outskirts of the moorlands of Randbøl Hede offers five shelters for travellers, each sleeping 5-6 persons.
The shelters are arranged in three groups, each with a campfire/BBQ. There is access to firewood, water and a toilet at Naturrum Kirstinelyst.
Naturrum Kirstinelyst is a nature centre that offers indoor picnic facilities, an outdoor kitchen, cooking utensils, and a landscape exhibition highlighting the heathland of Randbøl Hede. From Kirstinelyst you can venture out on 1, 3, 5 and 10 km trails into Denmark's largest inland heath. The shelters are located around 1 km from the Ancient Road (Hærvejen).
Location
Take the country road from Kolding to Billund (Bøgvadvej) and turn south at the village of Frederikshåb and head along the road Frederikshåbvej. The campsite is located to the right approx. 1 km down the road.
Booking
Accommodation is free. The site is maintained by the Danish Nature Agency. You book online at Book shelter - Vejle Kommune But please contact The Danish Nature Agency, the Triangle Region, Gjøddinggård, Førstballevej 2, DK-7183 Randbøl, Tel. +4572543000 with any questions.
:
Vejleaadal og fjord © 2023