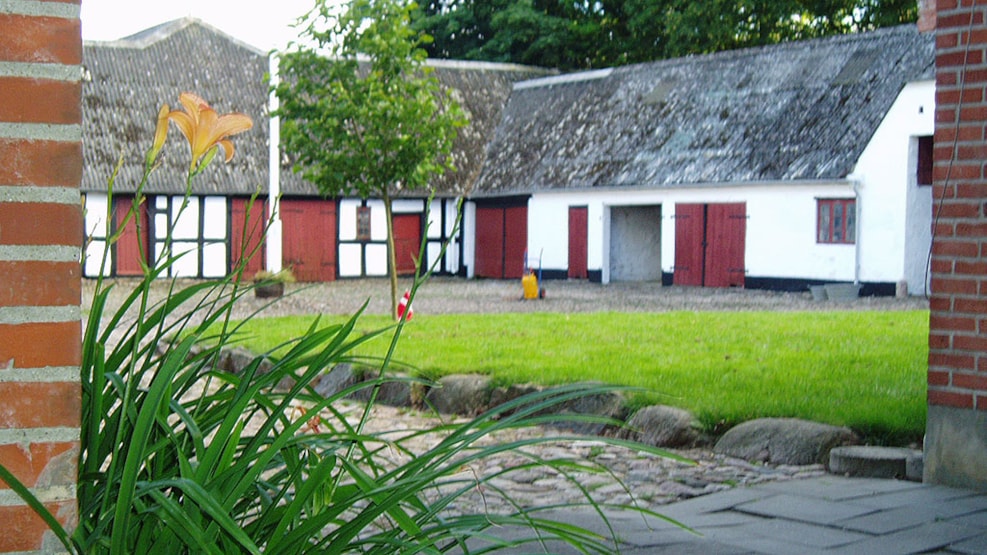 Nørrelide Herberg
Nørrelide Herberg (Hostel) is located at one of Jelling's historic country farms less than 1 km from central Jelling. Like the town itself, the farm is steeped in history and offers scenic view of the famous royal barrows. There are also three barrows in the hostel "backyard". 
Jelling is surrounded by magnificent nature with woodlands, a lake and a valley that offer ample opportunity for outdoor activities, bicycle rides, golf and angling. For further information visit http://jellingguiden.dk/.
There are plenty of options for fun and relaxation. The hostel apartment is newly refurbished and has its own kitchen, bathroom and room for 4 people. The hostel also has two dormitories suited for ramblers, cyclists and travellers on horseback.
:
Vejleaadal og fjord © 2023