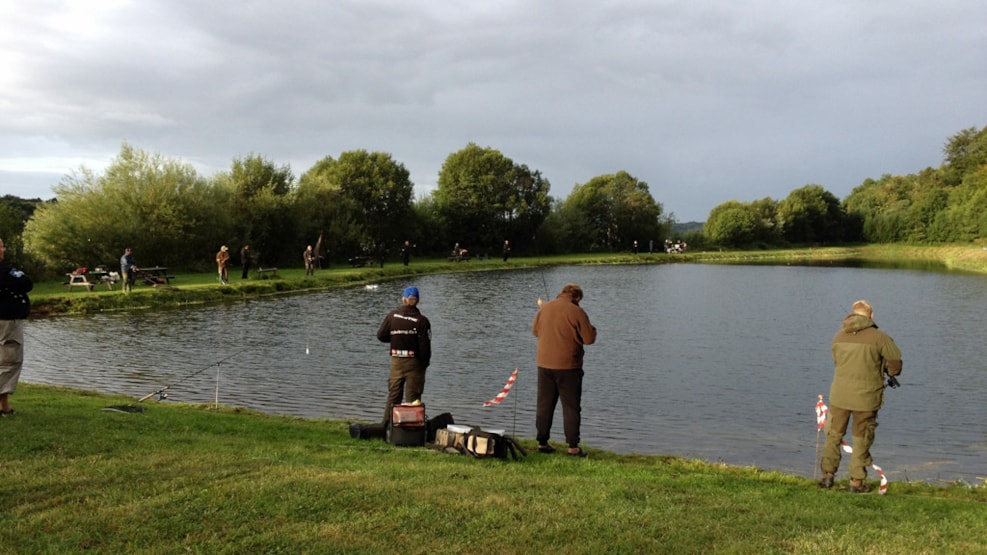 Jelling Put & Take
Jelling Put & Take is beautifully situated by Fårup Lake and is surrounded by woodlands and meadows. The lake is open all year from sunrise to sunset.
Jelling Put & Take is a 3-metre deep lake covering 5,000 m2. Rivers of crystal-clear spring water is constantly fed into the lake, which holds an all–year temperature of 8 degrees C. This ensures ice-free water during the winter and large supplies of natural fish feed.  
Fishing licenses for Jelling Put & Take also grant access to designated Jelling Put & Take shores at Fårup Lake. 
There are picnic tables and benches by the lake and a covered shelter, a barbeque area, fish rinsing facilities with sink and a WC.    
No catch limits.
:
Vejleaadal og fjord © 2023