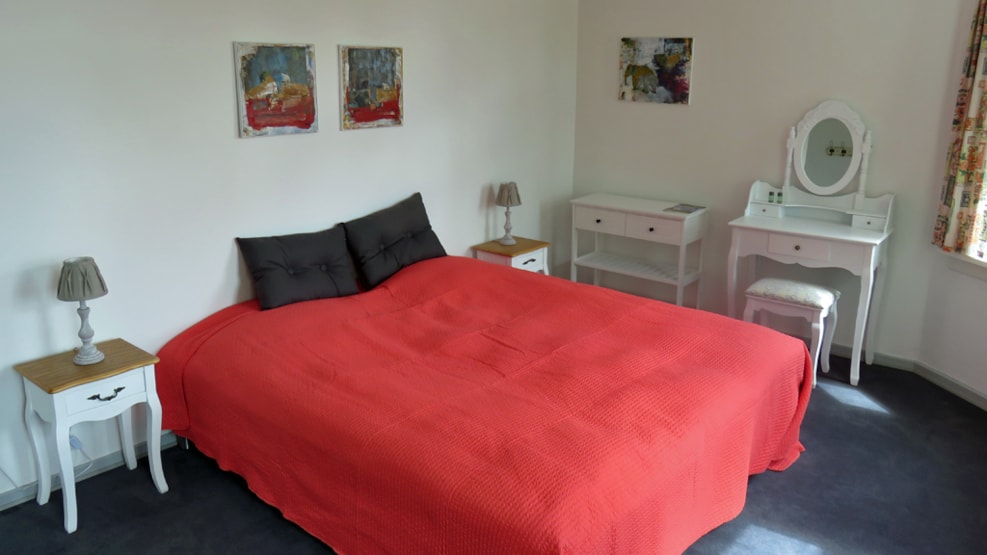 Jelling Kro - hotel
Jelling Kro is a wayside inn of royally privileged from 1820. The inn is located in next to the historic Jelling Monuments and the visitors' centre, Kongernes Jelling, and offers a newly renovated apartment with amazing views and a highly centrally location. The inn also offers a newly established shelter that can be rented during summer months.
Jelling Kro traces its history all the way back to 1773 when the resident farmer at the time was also an innkeeper, which was both a privilege and a duty imposed by the Crown on farms in Denmark that were conveniently located by the wayside. The inn, together with the Jelling Monuments, were heritage listed in 1947. The inn has undergone renovation and is preserved in its original form.
After an enjoyable walk along the beautiful palisade markings, you can enjoy views of the Jelling Monuments from the Corner Room.
Jelling Kro offers lunch and dinner, ice cream desserts, coffees and cakes as well as a catering service. During summer, outdoor service is also available in the charming courtyard.
Package stays are available that include walks in the local area along the Ancient Road/Hærvejen and the hiking route Grejsdalsstien.
:
Vejleaadal og fjord © 2023