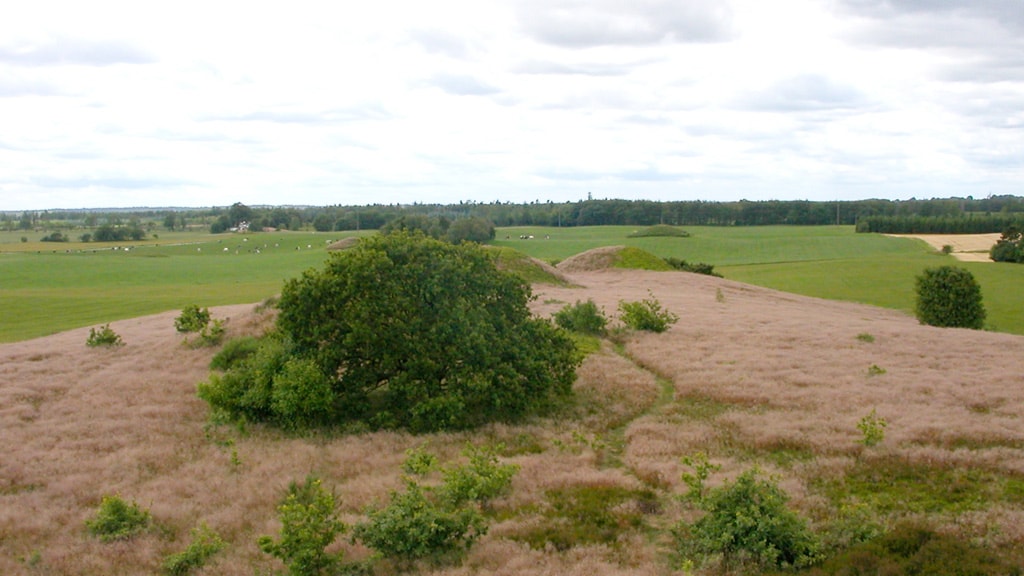 Firehøje and Kong Rans Høj (barrows)
The 7.5-acre large heathland situated north of Randbøl Church was named after the four Bronze-Age grave mounds – Firhøje and Kong Rans Høj. There are magnificent views from the top of the four blueberry-covered barrows.   
Kong Rans Høj (Mound of King Ran) is located at the Randbøl churchyard. According to legend, a battle was fought between two local kings in Gødding Forest: King Ran and King Amled. King Ran and many of his men were killed. King Ran was buried in the great mound in the churchyard and his men are buried in the mounds of Firehøje.