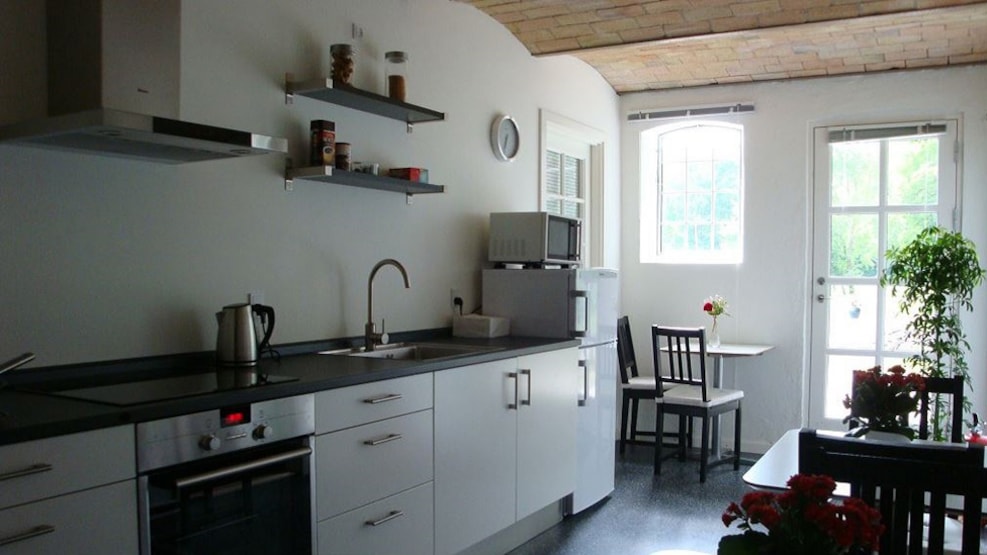 Engelsholm Bed & Breakfast
Engelsholm Bed and Breakfast is located close to Engelsholm Castle and to beautiful scenery. Here, you will find rooms with private bathrooms, good comfort and access to charming communal areas.
As a guest at Engelsholm Bed & Breakfast, you will enjoy a room with a private bathroom, good beds, comfort zones and access to the communal kitchen and common room. There is also a flat-screen TV with Google Cromecast in the rooms, which are all decorated in a bucolic yet modern style. All indoor areas are non-smoking. You'll find a forest and lake right outside your door.
A few minutes' walk from Engelsholm Bed and Breakfast you will also find Engelsholm Castle with its Baroque garden and Danish Glass Art. LEGOLAND, Lalandia, Givskud Zoo and Billund Airport can be reached by car in no time. In addition, the staff recommends visiting attractions such as Bindeballe Købmandsgård, the sculpture park in Tørskind Grusgrav, Nørup Church and Vingsted Historic Workshop.
Engelsholm Bed and Breakfast is located a few minutes' drive from the main road between Vejle and Billund.
:
Vejleaadal og fjord © 2023