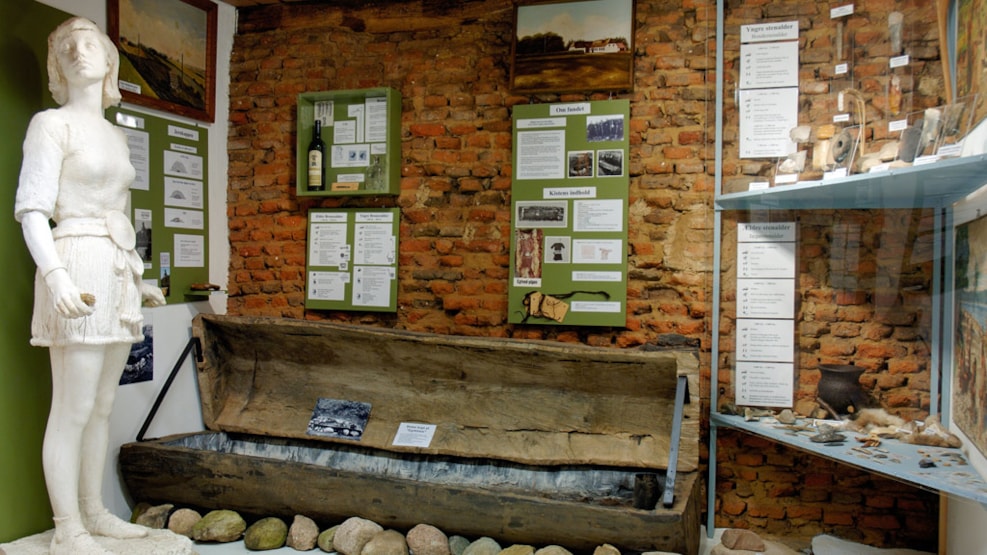 Egtved Museum
Egtved Museum is a local heritage museum that exhibits objects from different historic periods, from the Stone Age till the twentieth century. Egtved Museum is managed by the Egtved Museum Association, which was founded in 1982.
The museum is housed at Højvang farm, which is a municipal building located by Aftensang in the town of Egtved. The farm was originally constructed in 1684 although the present buildings were built much later. All the buildings are heritage listed and appear much as they were when the farm was still in active use.
Egtved Museum Association has leased a total of four buildings from the municipality, which were previously used as a barn, stable and a small washhouse.

The museum premises in the northern section are also used for events, such as exhibitions, Midsummer celebrations and Christmas markets.
:
Vejleaadal og fjord © 2023