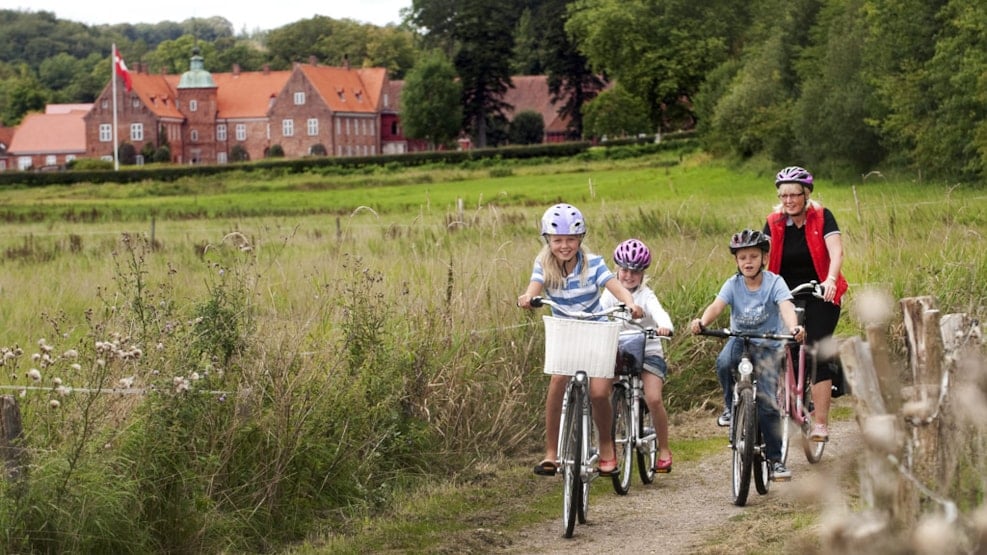 The East Coast Route – National Bicycle Route No. 5: Juelsminde - Fredericia
On the cycle route the East Coast Route, national route 5, from Juelsminde to Fredericia along major parts of Vejle Fjord's coastline, you are invited to experience Vejle's lovely beaches, castles, manor houses, nature and city life with museums and much more.
The beech forest and beautiful beaches beckon when you take the East Coast Route (National Route 5) from Juelsminde to Fredericia. On this stretch of the route, you also cycle past a string of small castles and manors, namely Barritskov, Rosenvold, Rohden Manor and Tirsbæk Castle, where you can also swim.

In Vejle there is plenty of opportunity to explore the city streets and visit the Vejle Museum of Art or the city's heritage museum at Spinderihallerne (the Spinning Mills). South of Vejle Inlet you will be riding very close to the water, before Munkebjergvej with its hairpin turns will bring a sweat to your brow. With a view to forest and beach, the route continues along narrow country lanes to Fredericia, where Landsoldaten (The Soldier) and the ramparts await.
The route follows both dirt paths and country roads. The trip takes approximately 6 hours and 15 minutes.

Download route to GPS.
:
Vejleaadal og fjord © 2023