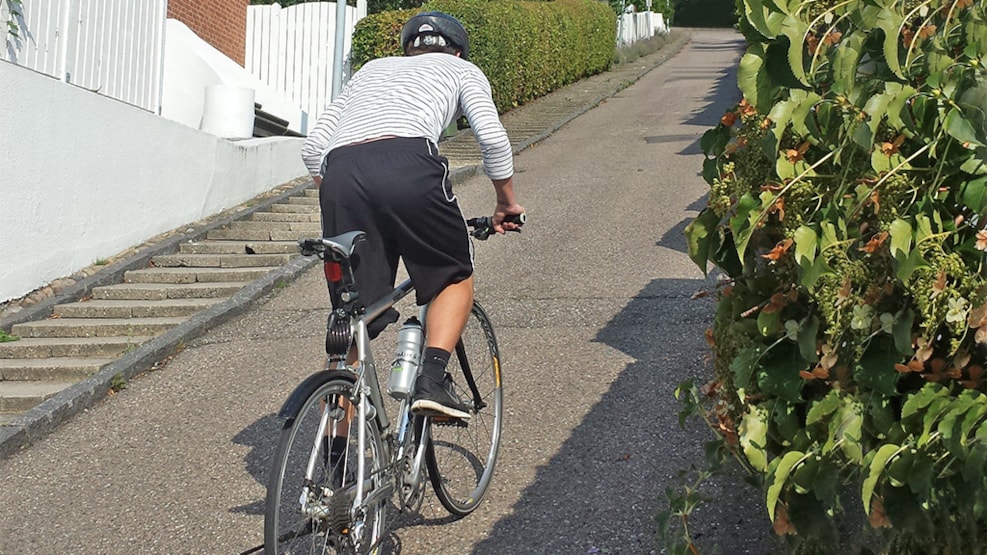 Denmark's toughest city route - in the hill town of Vejle
Enjoy a bike ride in the hill town of Vejle, where you find Denmark's toughest city route. As one of the few places in Denmark, Vejle offers alpine-grade ascent rates, which are signposted by the various hill climbs. This route is 35 km long.
Vejle Municipality has signposted the most popular hill climbs in Vejle, and the signs offer information on the length of the hill, the max. ascent grade, the average ascent and the altitude.
Challenge yourself to the 35 km cycle route through Vejle, featuring five daunting hill climbs:
- Chr. Winthersvej: Unofficially Denmark's steepest road, which with a peak grade of 25% is steeper than the L'Alpe d'Huez mountain stage of the Tour de France!
- Munkebjergbakken: One of the few serpentine roads in Denmark. With an average grade of 7.1% and a length of 1.27 km, Munkebjergbakken is considered the toughest hillclimb in Denmark.
- Kiddesvej: The queen stage of the 5-day stage cycling race Post Danmark Rundt. The relatively short road is amazingly steep and has quickly gained status as the decisive stage of the race.
- Strandgaardsvej and Mølgårdsvej: The roads run parallel on the same hillside and are therefore similar in grade with the steepest part at the end.
 
Download the route to your bike computer.
:
Vejleaadal og fjord © 2023