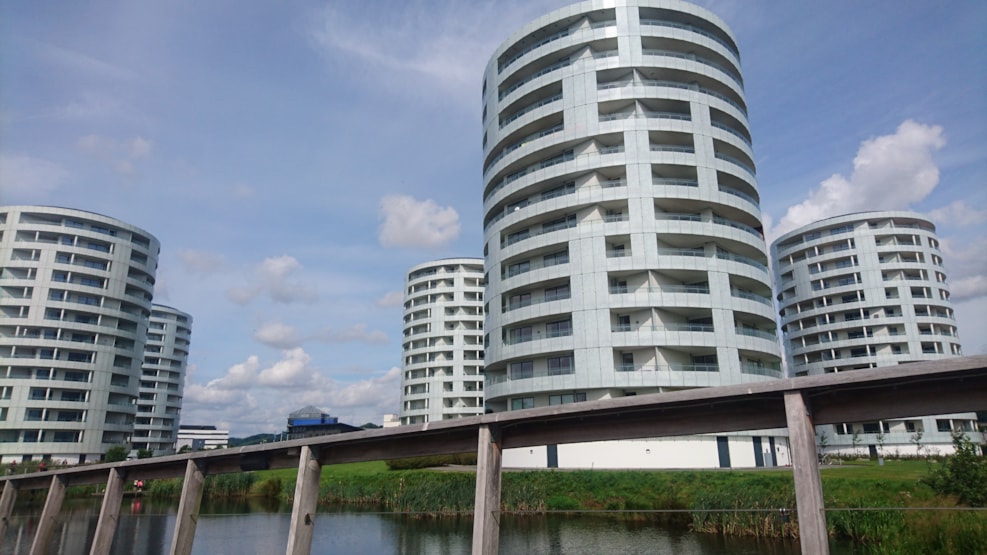 De Fem Søstre
Located in western Vejle, the landmark residential buildings De Fem Søstre (The Five Sisters) tower to a height of almost 40 metres. The five blocks are constructed on a 35,000 m2 former industrial area. Each tower block consists of 48 apartments spread over 12 floors.
Despite the circular exterior of the buildings, the apartments have no curved or slanted walls to complicate the interiors. It's the large crescent-shaped balconies on the exterior of each apartment that make the towers seem round-shaped from the outside.

De Fem Søstre were designed by the Danish architectural firm Arkitema and constructed in 2008-2016.
:
Vejleaadal og fjord © 2023