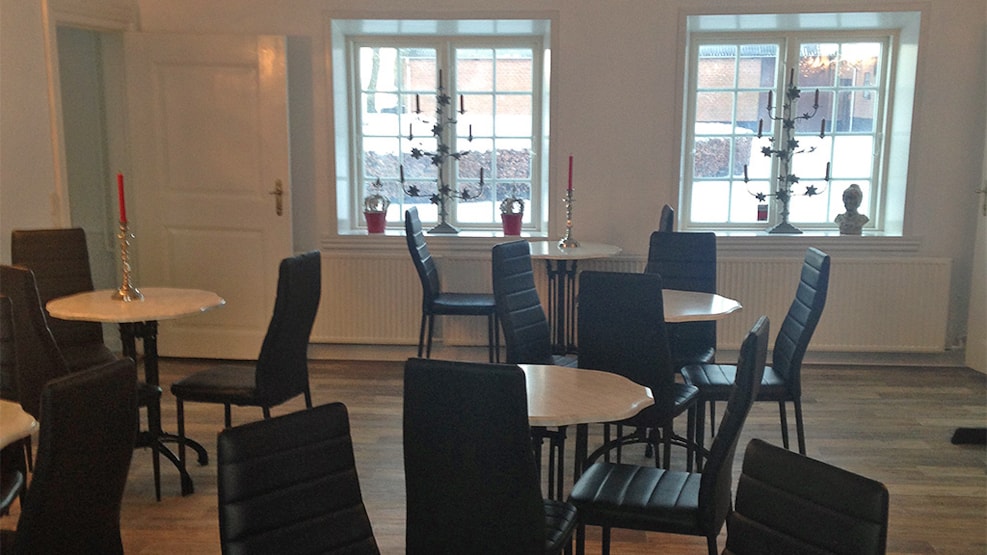 The café at Haughus Manor
Haughus Manor was constructed in 1750 and is located in the scenic countryside between Vejle and Jelling. The café is located in the manor house itself with views to the park and front court.
Today, the manor house and its adjacent buildings feature a café, farm shop selling furniture and handicrafts, an antique and flea market. In addition, there is a private residence.
In the café, you can enjoy breakfast, sandwiches, white bread with eggs and shrimps, smørrebrød and cake. You can also purchase soft drinks, beer, coffee, and delicious hot chocolate with whipped cream. The range of offerings may vary.
Breakfast buffets can be booked for a minimum of 15 persons.
:
Vejleaadal og fjord © 2023