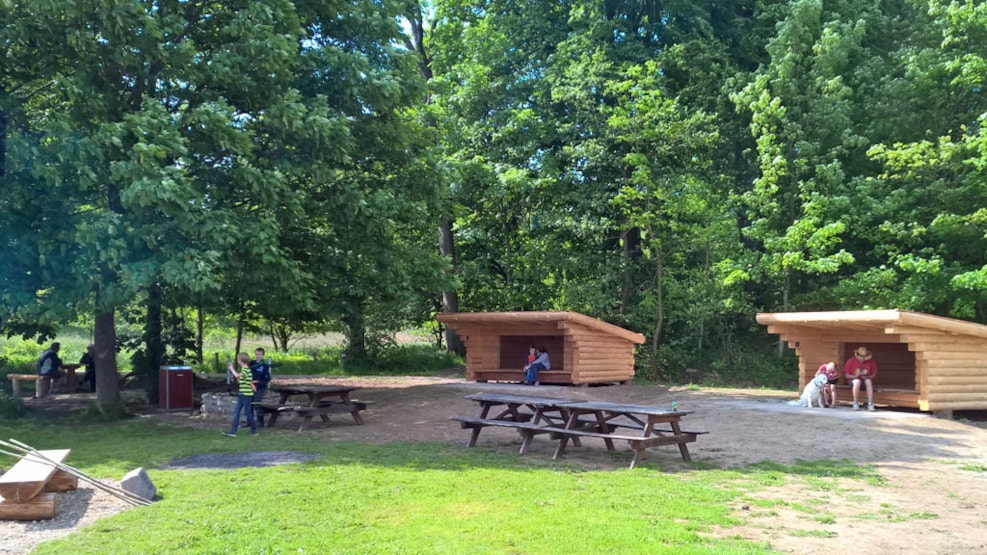 Brejning Strand - shelters
By Brejning Beach you can spend the night in shelters overlooking the inlet. There are two shelters, each sleeping up to six persons. There are also tables/benches, two campfire sites and a raised barbecue place with two grills.
Gathering firewood in the area is not permitted. The woodshed is regularly supplied with firewood. Next to the shelter area you will find a picnic hut and a nature playground. 
The shelter area borders private gardens, so please take note of the following:
- Please only use the public toilets by the marina where there is also access to water.
- There must be no noise at the site after 22:00.
Location
The shelter site is located east of Brejning Marina at the end of Brejning Beach where a path leads to the shelter site. The path is part of a trail system called Sansestien (The sensuous path). Near Brejning Marina you will also find the museum of Kellers Minde and the ancient mounds of Trindhøj.
Booking
Accommodation at the shelter is free. The site is managed by Vejle Municipality. You book online at udeliv.vejle.dk, but please contact teknikogmiljo@vejle.dk with any questions.
:
Vejleaadal og fjord © 2023