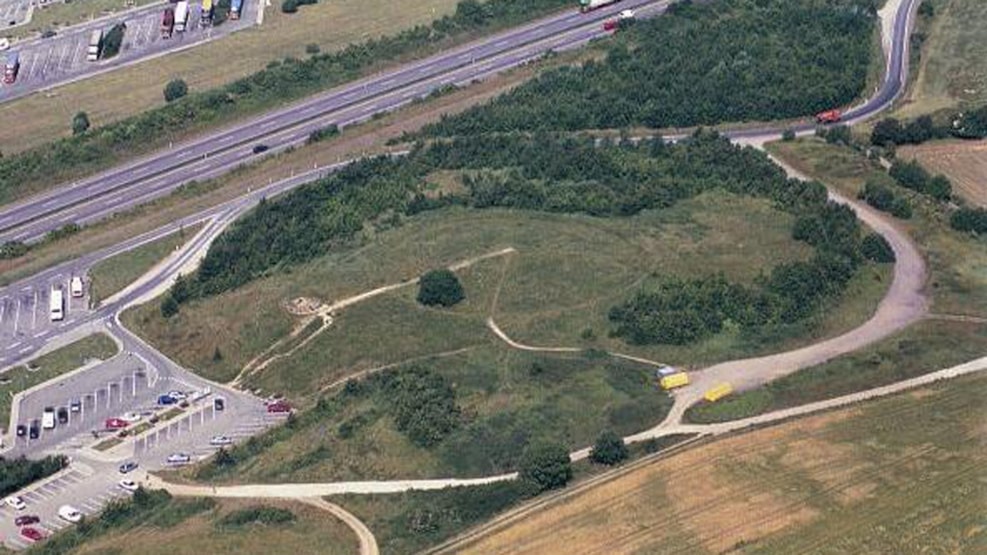 The Barrows by Skærup
From the motorway rest area Skærup Øst, a staircase leads up to a 3400-year-old Bronze Age burial mound, The Barrows by Skærup. The barrow was found in 1992 near the village of Tårup during the construction of a new motorway section from the Little Belt Bridge to the E45 and then moved to Skærup.
In 1992, when a new stretch of motorway was to be established between the Little Belt Bridge and the E45, a large ploughed-over Bronze Age barrow was discovered near the village of Tårup. The 3400-year-old barrow had been constructed on the site of a Stone Age mound.
For traffic reasons, the mounds had to be re-located and now sit by the Skærup East rest area. During reconstruction, the two ancient mound were split and can today be viewed separately.
Read more about the pre-historic monuments on the displays next to the barrows.
:
Vejleaadal og fjord © 2023