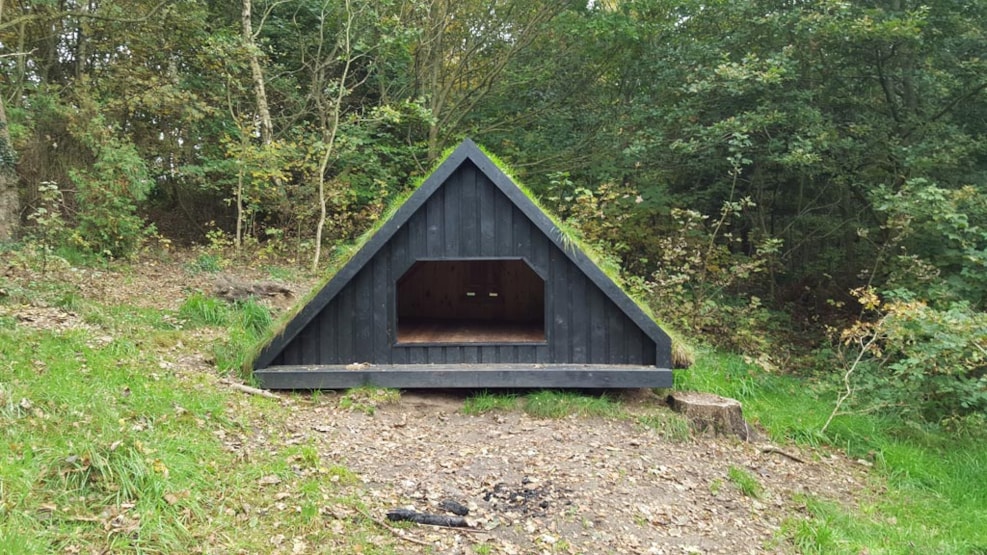 Andkær Vig - shelters
Andkær Vig is a lovely area offering stunning views of the inlet. Here you can spend the night in shelters. There are 3 shelters, each with space for 5-6 persons. At each shelter, there is a campfire site with a BBQ and tables/benches.
Firewood is in regular supply by the campfire site. Gathering firewood in the area is not permitted.
From Easter through week 42, toilet facilities are supplied, which are located beside the road about 50 metres from the carpark. Remember to bring your own drinking water.
Location
The shelter site is located east of the zoned holiday home area of Andkær Vig, at the end of Skovlyvej. From the shelter site, there are signposts leading to the Holtser Hage hiking trail, which in turn leads to the forest of Sellerup Skov. There is a magnificent vantage point overlooking the Vejle Inlet about 15 metres from the shelter site.
Booking
Accommodation at the shelter is free. The site is managed by Vejle Municipality. You book online at udeliv.vejle.dk But please contact teknikogmiljo@vejle.dk with any questions.
:
Vejleaadal og fjord © 2023