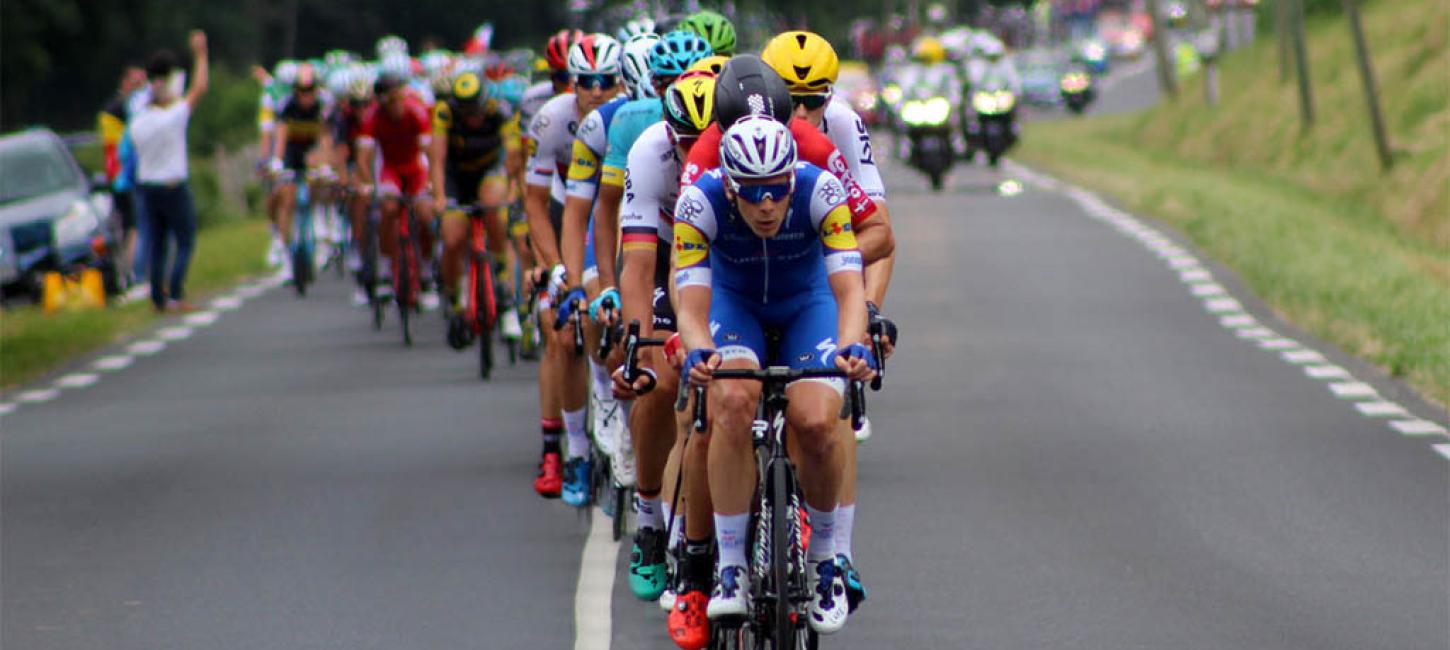 The Tour de France is coming to Vejle in 2021
5.9.2019
Seize the chance and experience the world's most prestigious cycling race when the "Tour de France" comes to Denmark - and Vejle - in 2021.
Now it's a reality: Several years of work have come to fruition, and Vejle is going to host the biggest sporting event in Denmark to date. A partnership between Erhvervsministeriet, the municipalities of Copenhagen, Roskilde, Nyborg, Vejle and Sønderborg has agreed with the Tour de France to host a Tour-stage in Denmark in 2021. The third stage of Le Tour will start in Vejle and end in Sønderborg.
Jens Ejner Christensen, the mayor of Vejle, has been the ambassador for Vejles contribution in the bid. He believes, that Vejle can contribute to the race in a unique way:
Vejle boasts some of Denmarks most beautiful nature with the inlet, the hills, the creek valleys and the beech forests close to the city. And we have a unique history. Vejle is the birthplace of Denmark.
Fjordenhus and Jelling are in play
The final route for the stage has not been agreed upon yet, but several locations are in play.
The spectacular harbourfront of Vejle with Fjordenhus, designed by the internationally renowned artist Olafur Eliasson, is one of the locations, A.S.O. is considering. The hope is, that the harbour area at Fjordenhus can serve as a Tour village and also be the starting point for the stage.
The plan is for the route to through the monument area in Jelling, which is on UNESCO's world heritage list. Jellingstenene with the birth certificate of Denmark are an important chapter in Danish history and will be part of the bigger narrative, when billions of people from 190 countries are watching the Tour de France on the fourth of july 2021.
Photo: Rob Windgate
Check out the official Tour de France website
:
Vejleaadal og fjord © 2023